Parisi
Based in science and sports psychology, Parisi Speed Schools' proprietary approach to athletic improvement has helped more than 650,000 athletes discover and reach their true athletic potential. Combining education, enhancement drills and workouts, and training tools and equipment, the program has been proven to empower athletes with increased athletic prowess.
As an approved and certified partner of the Parisi Speed School, Houze Of Sports offers local athletes of all ages and abilities the opportunity to discover new levels of performance, on and off the field. We believe that through focused, individualized training, we can help you break down the physical and mental obstacles that are holding you back and elevate your abilities in all facets of athletic performance.
Core to the Parisi Speed Training program is innovation. Never settling with antiquated and outdated methods, the founders are consistently working with industry experts to unlock the secrets to exceptional athletic performance. With a focus on safety and injury prevention, we help participants enjoy the benefits of consistent growth and improvement. At Houze of Sports, we proudly foster confidence through the proven strategies and methods of the Parisi Speed School, as it is recognized as the undoubted leader in the fitness industry.
Find out why so many athletes and coaches turn to Parisi Speed Schools by contacting the Houze of Sports team now. Let's get started on unlocking your true potential now.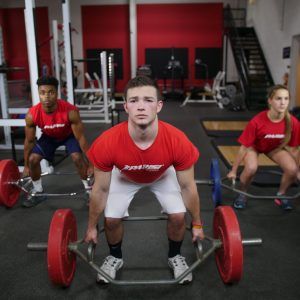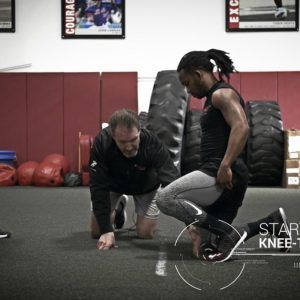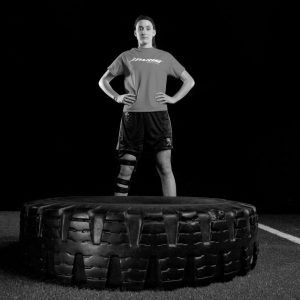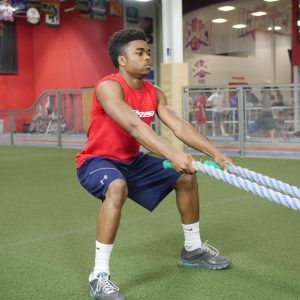 Youth Sports Conditioning
This is the earliest stage of our youth athletic program. Young people learn the basics of nutrition and movement through a series of innovative movements. Here we employ the use of sports and games like obstacle courses, relays, and sports. This is a great beginner program that will introduce young athletes to our culture of training and excellence in a fun and fulfilling way.
This program may also be used to fulfill Physical Education credits for youth that are homeschooled.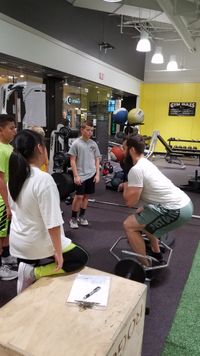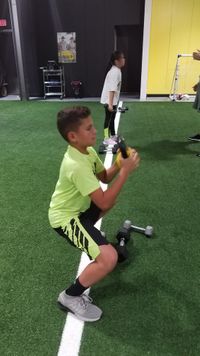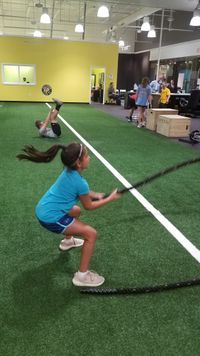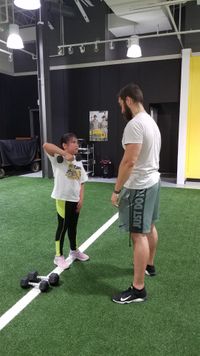 Jump Start
For ages 7 through 11. Our young athletes learn and train for the concepts of top-end, game changing speed and acceleration, along with explosive change of direction. These young athletes become the game changing athlete on the field that takes their team to the next level and leaves their competitors wondering how this happened. Our athletes are supremely talented and self confident while transforming their bodies getting a much stronger and powerful frame, endurance and reducing the chance of injury.
Total Performance
For ages 12 through 18. Taking the innovation of performance training to the top levels. Athletes are trained to develop strength and power in their foundation to include their legs, hips and core. We train explosive movement in the vertical and horizontal jumps that increase the power of acceleration and continues to game changing top-end speed. Our athletes are game changers both on and off the field with incredible athleticism along with discipline, integrity and commitment to excellence.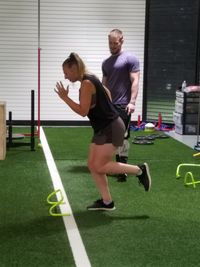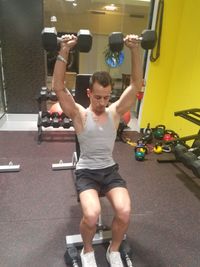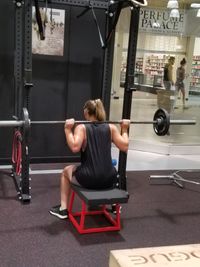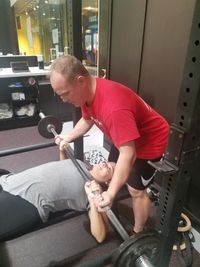 Elite Program
Athletes ages 16 through 19. These athletes have their eye on college, and are ready to dedicate and commit themselves to a rigorous training regimen that will enable new personal records and excel not only on the field, but also on film showing prospective coaches that they are the athlete needed to win that next National Championship. These elite programs are designed for the high profile high school athletes, as well as college and pro athletes.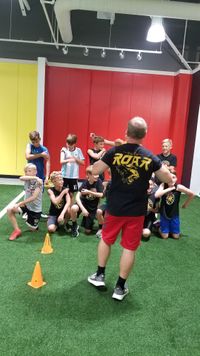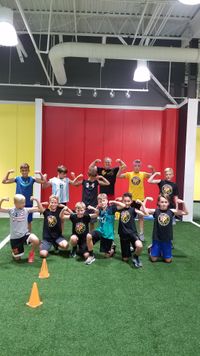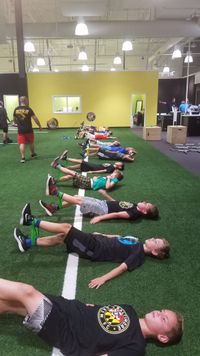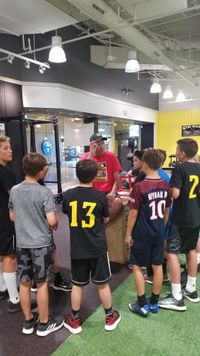 Team Training
We are exclusively the industry leader in sports performance — and that includes bringing the entire team together to train and learn to win. A team that trains and learns together will win together, as well as form those strong team bonds that are necessary when times get rough on the field for ensuring they are able to persevere and overcome the challenge.
These are sport-specific performance programs designed to enhance the skills necessary to achieve and exceed the athletes' goals in that sport. We are currently coaching a variety of teams including soccer, lacrosse, football, baseball, volleyball, field hockey and basketball teams.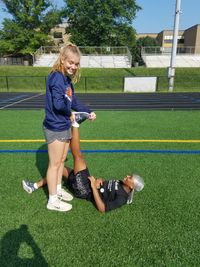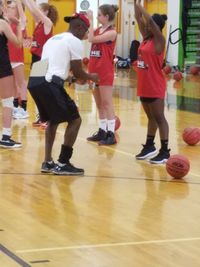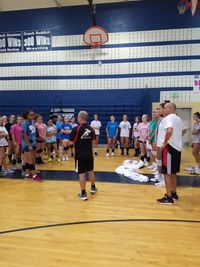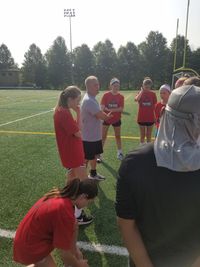 Camps and Clinics
We offer camps throughout the year for soccer, lacrosse, baseball, football and much more. We include the sports performance component into these training sessions, but the camps are designed to instruct, practice and play the game at a higher level and receive top notch coaching from the best coaches in their sport from the county and surrounding areas.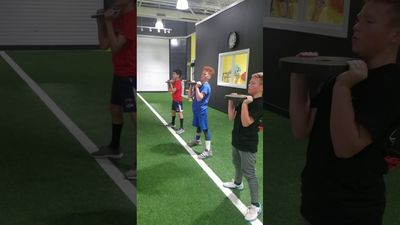 Houze of Sports Gym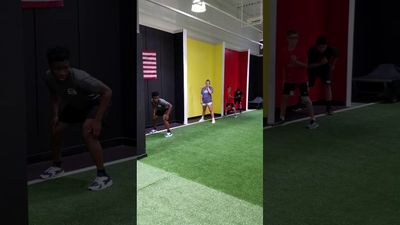 Houze of Sports Training Athletes Speed & Agility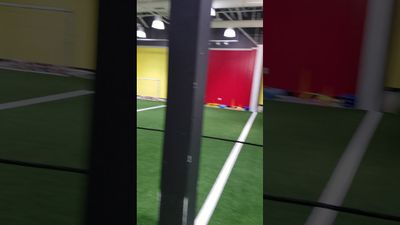 Houze of Sports Power Workouts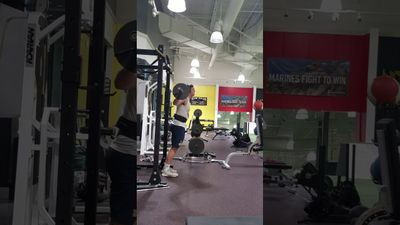 Houze of Sports Elite Athletic Training
Parisi•Speed•School
Parisi Evaluation: (Ages 7-18) Until an athlete knows his or her current level of ability, it is impossible to realistically recommend programming, create goals, and monitor progress. The Parisi Speed Evaluation is critical to every athlete in our program for four main reasons:
Assess the current level of an athlete's ability.

Allow proper placement in our variety of programming

Provides individual coaching and focus

Records and monitors progress toward success
The Parisi evaluation is mandatory for every athlete who enters the Parisi program. During the Evaluation, athletes are taught out signature dynamic warm-up are examined during our running analysis procedure and tested in a battery of physical speed & strength movements. After the evaluation, every athlete and parents meet individually with an evaluation to review results and select the appropriate program that fits the athlete's needs.